Technology
Reduce the time, money and effort spent in coordinating the complexities of trade using
the most advanced technology.

Affordability
Know your costs, with a detailed break-up,
even before you make an inquiry.
No hidden charges,whatsoever.

Usability
Navigate through the freight forwarding
process smoothly on a simple and
thoughtfully-designed interface.

Dependabilility
Steer clear of potential snags on your
shipments with the help of expert guidance
and tactical recommendations.

Real-time tracking
Keep track of where your goods are in real
time and when they arrive.If there is a delay,
they will be pushed in time. You will know
the latest information about the goods.

Transparent pricing
Know exactly how much you'll spend on
each shipment with our detailed online
quote.No hidden fees,and itemized
invoices alleviate accounting burdens.
---
Sharing platform
Safround logistics provides the customers with a full suite platform to manage their international supply chains. your suppliers and our experts to keep everyone on the same page if you Log in the platform.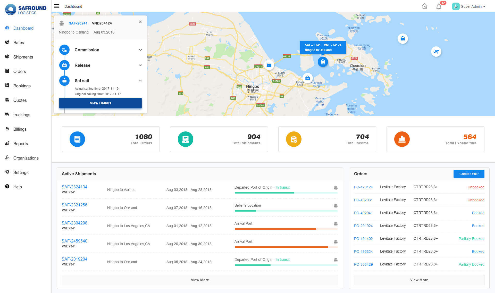 ---
---
If you want to get more information,
please contact us.